9. Reset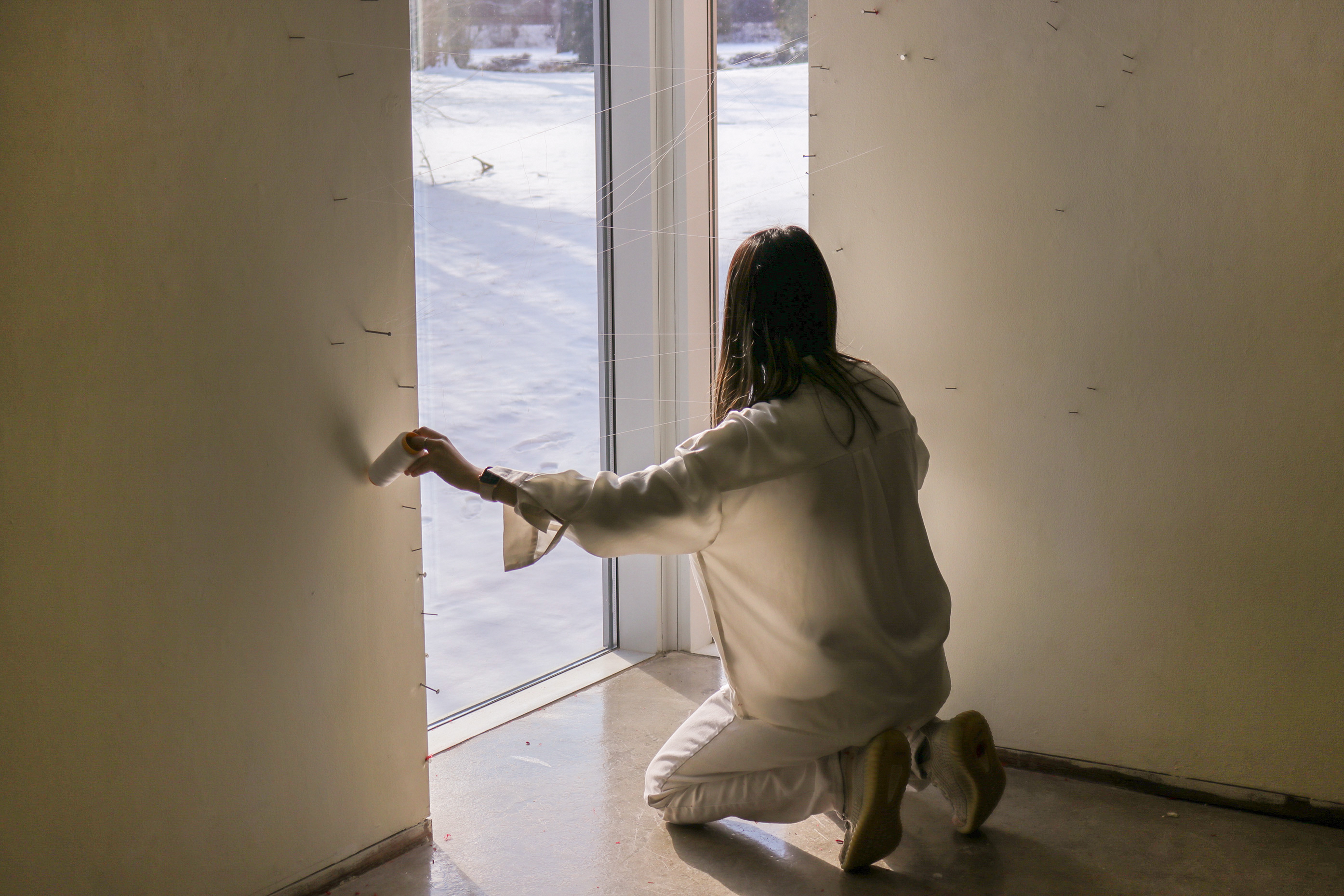 I had been trapped in a magnetic hole, and walked out for a while.
I stand at the edge of the hole and watch.
Oh, this is an endless tunnel.
The deeper the tunnel, the less light it has.

I can feel the souls occasionally hovering at the mouth of the tunnel
keeping its distance from me.
I know they like the light anyway because they are shadows.
Otherwise, why would they come up to this place?
I can save these souls from troubles.
They need light, freedom, and peace.
But before I caught them, they were lost in the endless tunnel.

I'm trying to seek 我 (my shadow) to understand the souls,
so I dive into the tunnel.

I see 我 am building a nest and sealing itself in the dark.
I want to save myself, so erode its shackles.
I am righteous.
我's plight is only temporary.
Trust me.
I will save you in the end.

I begin to think about my relationship with 我.
I envy 我 in a moment.

Does 我 need me to save it?
我 enjoys comfort and doesn't seem to need my salvation.
I might ruin 我.

I continue to rescue and turn to be hypocritical and selfish.
It doesn't matter if 我 is stuck in there or not.
I want the shackles to fall off to finish my job as soon as possible.

I am the fake hero, the savior of disguise.
I thought my greatness would save souls from trouble.
But these are my obsessiveness.

When the shackle all burst into ashes,
a ray of light sunshine into the endless tunnel.
As a messenger of peace,
it is time for me to go back to brightness.

I used to think I was the light,
so I could take it for granted to save struggling souls in the tunnel.
However, I just belong to the light.
It is my curiosity led me here.
The world of light is a free kingdom.
The boundaries are infinite.
There are so many unknowns waiting for me to explore.
The light saves me, but also increases my fear.
I'm stuck in a giant cage.

I saw 我 is coming towards me with a smile,
and I start to the cycle again.
Is it black, white, void, or what else?